Home page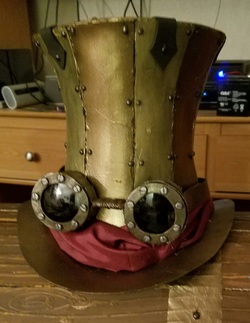 Welcome to Dancingkoi.
​
I make specialty props, costumes and set pieces for various local theater groups, as well as being a full-time teacher, wife and mom.

Each year I learn a new technique or two, or five. My most recent is working with Worbla Thermaplastic. Using magnets, I made some breakable props.

I enjoy the experimentation process and expanding my skill set.

The pieces on the next pages are from a variety of shows from schools, community theater and summer theater camps.

I am always happy to give tips and tricks when I can.
​Enjoy!



---